Dell 8/4 Gbps FC Pass-Through Module

Dell 8/4 Gbps FC Pass-Through Module for M1000e Blade Enclosure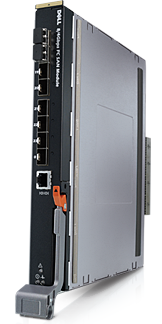 Sorry, this product is no longer available, please contact us for a replacement.
Overview:
Connect M-Series blades into the Fibre Channel (FC) infrastructure of your choice.
Provides Fibre Channel connectivity for Dell™ blades
Auto-negotiates link speeds of 8/4/2 Gbps
Features 16 external ports with optical 8 Gbps small form-factor pluggable + (SFP+) transceivers
Fibre Channel connectivity for your existing SAN infrastructure
The Dell™ 8/4 Gbps FC Pass-Through Module provides data centers with existing storage area network (SAN) infrastructures a direct Fibre Channel connection between the servers and the SAN. The module offers sixteen 8/4/2 Gbps Fibre Channel one-to-one, non-switched connections between the blade servers and the SAN.
Highlights
Each port provides a dedicated connection for guaranteed bandwidth to each server port.
Transparent pass-through protocol helps remove interoperability issues between SAN and server.
8, 4 or 2 Gbps Fibre Channel connectivity on each port can match existing server and SAN installations.
Alternative Fibre Channel connectivity option for Dell M-Series blades
Are you looking for the simplicity of a pass-through with the added port/cable aggregation and failover benefits of a switch? Dell 8/4 Gbps FC SAN Module, based on industry-standard N_Port ID Virtualization (NPIV) technology.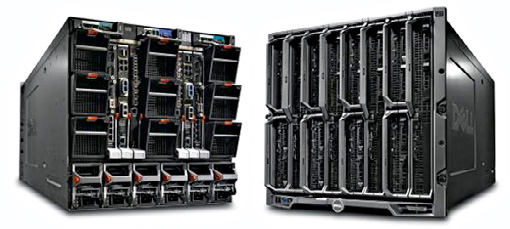 ---
Pricing and product availability subject to change without notice.