Dell OS6

Modernizes campus networks.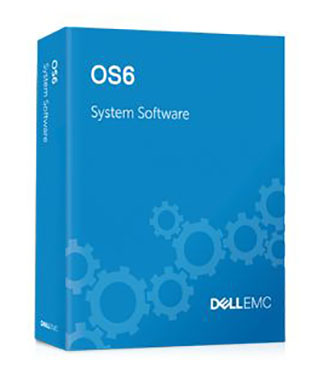 Enterprise class campus networking operating system
Thoughtfully engineered from the ground up, Dell Networking OS 6 modernizes campus networks. Incorporating enterprise-class features and resiliency, the new OS 6 provides reliable, secure campus connectivity for media rich, bandwidth intensive applications and collaboration tools enabling enhanced workforce productivity.
Familiar CLI and user-friendly GUI
Built for optimal usability, OS 6 makes tasks easy with uses well-known commands and syntax for advanced configuration.
Additionally, the graphical user interface (GUI) offers maximum configuration and control with point-and-click ease. The GUI provides another option to simplify deployments.
These familiar and intuitive management tools help network administrators deploy, configure and manage networks with ease.
OS 6 supports the latest open-standard protocols with robust Layer 2 switching features and advanced routing functionality on Layer 3 devices.
Multi-chassis Link Aggregation (MLAG)
MLAG creates active/active loop-free redundancy without Spanning Tree Protocol and extends the LAG bandwidth advantage across peer switches that are connected to a LAG partner device.
All links in an MLAG configuration can carry data traffic across a physically diverse topology, which boosts bandwidth utilization and results in minimal disruption in case of a link or switch failure.
MLAG multipathing feature provides high availability and full bandwidth utilization.
Downstream switches view the single, logical switching entity and attach to the MLAG peer switches using standard LAG protocols.
RPVST+ interoperability for Cisco networks
Dell Networking OS 6.1 provides a seamless interface with RPVST+ enable greater flexibility and interoperability with Cisco networks. Dell Networking switches support both Rapid Spanning Tree Per-VLAN (RSTP-PV) and Spanning Tree Per-VLAN (STP-PV) with a high degree of interoperability with other vendor implementations.
The Dell Networking RSTP Per-VLAN is the IEEE 802.1w (RSTP) standard implemented on individual VLANs and interoperates with Cisco RPVST+. With RSTP-PV, traffic load balancing on a per-VLAN basis is accomplished with the creation of separate spanning-tree instances.
Policy Based Routing (PBR) on Layer 3 devices
PBR allows packets to be forwarded, based on assigned criteria, beyond the destination address. Network administrators often need to implement packet routing according to specific organizational policies.
PBR provides a flexible mechanism to implement solutions where organizational constraints dictate traffic routing through specific network paths.
To configure PBR, simply configure a route map with match and set commands and then apply the route map to the interface. PBR is applied to inbound traffic on IP routing interfaces, which enables the router to analyze packets using the route map.
---
Pricing and product availability subject to change without notice.