Dell OS9

Hardened performance for real-world networks.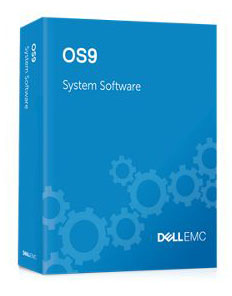 Overview:
Dell OS 9: The power of one
With consistent functionality, a stable code base, and a common management interface, Dell Networking OS 9 provides a central source of power behind Dell Networking data center solutions. OS 9 ensures reliability and scalability across all tiers of the network and can help you simplify operations and reduce your total cost of ownership.
Rich functional coverage
Accelerate evolution in different domains with a modular and extensible OS that includes Layer 2 and Layer 3 services, management functionality and security features.
OS 9 leverages a distributed multiprocessor architecture that ensures reliability and delivers scalable protocols in specific Dell Networking switches. The NetBSD kernel provides a stable operating system and performs efficient resource management via the HAL architecture, allowing it to deliver superior levels of concurrency, memory allocation and process scheduling. All other applications run as independent and modular processes in their own protected memory space.
Stable and reliable OS software
The single code base and single release train of OS 9 also ensures software stability and provides a consistent command line interface (CLI). This enables more comprehensive functionality and scalability testing and helps simplify software maintenance.
---
Pricing and product availability subject to change without notice.