Dell S4048T-ON

Dell PowerSwitch S4048T-ON Switch

Sorry, this product is no longer available, Please contact us for a replacement.
Overview:
Energy-efficient 10GBASE-T top-of-rack switch optimized for data center efficiency
The Dell PowerSwitch S4048T-ON switch is the industry's latest data center networking solution, empowering organizations to deploy modern workloads and applications designed for the open networking era. 
Businesses who have made the transition away from monolithic proprietary mainframe systems to industry standard server platforms can now enjoy even greater benefits from Dell Technologies' open networking platforms. By using industry-leading hardware and a choice of leading network operating systems to simplify data center fabric orchestration and automation, organizations can tailor their network to their unique requirements and accelerate innovation.
These new offerings provide the needed flexibility to transform data centers. High-capacity network fabrics are cost-effective and easy to deploy, providing a clear path to the software-defined data center of the future with no vendor lock-in. The S4048T-ON supports the open source Open Network Install Environment (ONIE) for zero-touch installation of alternate network operating systems, including feature rich Dell Networking OS9 and Dell SmartFabric OS10.
High density 1/10G BASE-T switch
The Dell PowerSwitch S-Series S4048T-ON is a high-density 100M/1G/10G/40GbE top-of-rack (ToR) switch purpose-built for applications in high-performance data center and computing environments. Leveraging a non-blocking switching architecture, the S4048T-ON delivers line-rate L2 and L3 forwarding capacity within a conservative power budget. The compact S4048T-ON design provides industry-leading density of 48 dual-speed 1/10G BASE-T (RJ45) ports, as well as six 40GbE QSFP+ up-links to conserve valuable rack space and simplify the migration to 40Gbps in the data center core. Each 40GbE QSFP+ up-link can also support four 10GbE (SFP+) ports with a breakout cable. In addition, the S4048TON incorporates multiple architectural features that optimize data center network flexibility, efficiency and availability, including I/O panel to PSU airflow or PSU to I/O panel airflow for hot/cold aisle environments, and redundant, hot-swappable power supplies and fans. S4048T-ON supports feature-rich Dell Networking OS9 and Dell SmartFabric OS10, VLT, network virtualization features such as VRF-lite, VXLAN Gateway and support for Dell Embedded Open Automation Framework.
The S4048T-ON is the only switch in the industry that supports traditional network-centric virtualization (VRF) and hypervisor centric virtualization (VXLAN). The switch fully supports L2 VXLAN gateway function and has hardware support for L3 VXLAN routing.
The S4048T-ON also supports Dell Technologies' Embedded Open Automation Framework, which provides enhanced network automation and virtualization capabilities for virtual data center environments.
The Open Automation Framework comprises a suite of interrelated network management tools that can be used together or independently to provide a network that is flexible, available and manageable while helping to reduce operational expenses.
Key applications
Dynamic data centers ready to make the transition to softwaredefined environments
High-density 10Gbase-T ToR server access in high-performance data center environments
Lossless iSCSI storage deployments that can benefit from innovative iSCSI & DCB optimizations that are unique only to Dell Networking switches
When running the Dell Networking OS9, Active Fabric™ implementation for large deployments in conjunction with the Dell Z-Series, creating a flat, two-tier, nonblocking 10/40GbE data center network design:

High-performance SDN/OpenFlow 1.3 enabled with ability to inter-operate with industry standard OpenFlow controllers
As a high speed VXLAN Layer 2 Gateway that connects the hypervisor based ovelray networks with nonvirtualized infrastructure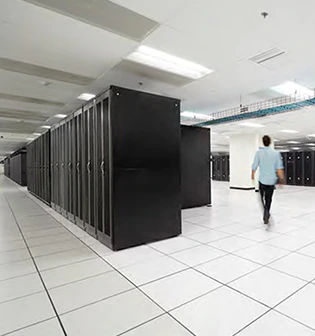 Optimized for the open networking era
Get more agility, more choices and lower costs than proprietary networks with select, open-standards-based ON (open networking) switches.
Disaggregated-hardware/software solutions bring new levels of freedom and flexibility to your data center.
Support for Open Network Install Environment (ONIE) enables zero-touch installation of alternate network operating systems.
Your choice of network operating system helps simplify data-center fabric orchestration and automation.
A broad ecosystem of open-source and Linux-based applications and tools provides more options to optimize and manage your network.
Developed for flexibility
The Dell Networking S-Series 10/40GbE switches offer a family of products that enable you to find the ideal solution for your specific needs.
Line-rate performance from 1/10G BASE-T to 40GbE and port densities from 28 to 48
Efficient stacking offered in many S-Series models
Industry-hardened and feature-rich operating system for maximum dependability and uptime with select third-party OS options
Full support for iSCSI storage area networks, including DCB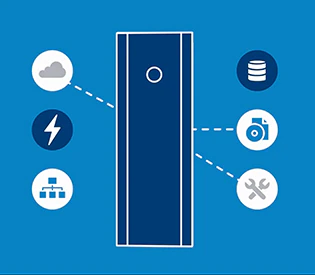 ---
Pricing Notes:
Pricing and product availability subject to change without notice.