Dell S5224F-ON

Dell PowerSwitch S5224F-ON Switch

Dell Products

Dell PowerSwitch S5224F-ON Switch
24 x 25GbE SFP28 ports, 4 x 100GbE QSFP28 ports, Open Network Install Environment (ONIE)
Click here to jump to more pricing!
Overview:
High-performance, open networking 25GbE top-of-rack and 100GbE spine/leaf switches
The PowerSwitch S5200-ON 25/100GbE fixed switches comprise Dell Technologies' latest disaggregated hardware and software data center networking solutions, providing state-of-the-art, high-density 25/100GbE ports and a broad range of functionality to meet the growing demands of today's data center environment. These innovative, next-generation open networking switches offer optimum flexibility and cost-effectiveness for web 2.0, enterprise and cloud service providers with demanding compute and storage traffic environments.
The S5200-ON is a complete family of switches:12-port, 24-port, and 48-port 25GbE/100GbE ToR switches, 96- port 25GbE/100GbE Middle of Row (MoR)/End of Row (EoR) switch, and a 32-port 100GbE Multi-Rate Spine/ Leaf switch. From the compact half-rack width S5212FON providing an ideal form factor for hyper-converged deployments, to the high density S5296F-ON for Middle of Row deployments, the S5200-ON series offers performance and flexibility for a variety of network designs.
In addition to 100GbE Spine/Leaf deployments, the S5232F-ON can also be used in high density deployments using breakout cables to achieve up to 128 10GbE or 128 25GbE ports.
Using industry-leading hardware and a choice of Dell SmartFabric OS10 or select 3rd party network operating systems and tools, the S5200-ON switches incorporate multiple architectural features that optimize data center network flexibility, efficiency and availability, including IO panel to PSU or PSU to IO panel airflow for hot/cold aisle environments, redundant, hot-swappable power supplies and fans and deliver non-blocking performance for workloads sensitive to packet loss.
Priority-based flow control (PFC), data center bridge exchange (DCBX) and enhanced transmission selection (ETS) make the S5200-ON family ideally suited for DCB environments.
Dell PowerSwitch S5200-ON switches support the open source Open Network Install Environment (ONIE) for zero touch installation of Dell SmartFabric OS10 networking operating system, as well as alternative network operating systems.
Key applications
Organizations looking to enter the softwaredefined data center era with a choice of networking technologies designed to maximize flexibility
High-density 10/25GbE ToR server aggregation in high-performance data center environments at the desired fabric speed with the S5248F-ON or S5296FON
Low-density 10/25GbE server and storage aggregation with the S5212F-ON and S5224F-ON
Small-scale Fabric implementation via the S5232FON switch in leaf and spine along with S5248F-ON 1/10/25GbE ToR switches enabling cost-effective aggregation of 10/25/40/50/100 uplinks
Multi-functional 10/25/40/50/100GbE switching in High Performance Computing Clusters or other businesssensitive deployments requiring the highest bandwidth.
iSCSI deployments, including DCB converged lossless transactions
Single-pass VXLAN routing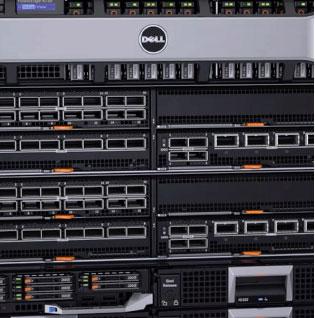 Innovative data center architectural agility with 25/40/50/100GbE switches
Gain the flexibility to transform your data centers with high-capacity network fabrics that are easy to deploy, cost-effective and provide a clear path to a software-defined data center. They offer:
High density for 25/40/50/100GbE deployments in top-of-rack, middle-of-row, and end-of-row deployments
A choice of S5212F-ON, S5224F-ON, S5248F-ON, S5296F-ON and S5232F-ON 25 &100GbE switches.
An ideal solution for modern workloads and applications designed for the open networking era
Optimized for the open networking era
Get more agility, more choices and lower costs than proprietary networks with select open-standards-based ON (open networking) switches.
Disaggregated-hardware/software solutions bring new levels of freedom and flexibility to your data center.
Support for Open Network Install Environment (ONIE) enables zero-touch installation of alternate network operating systems.
Your choice of network operating system helps simplify data-center fabric orchestration and automation.
A broad ecosystem of open-source and Linux-based applications and tools provides more options to optimize and manage your network.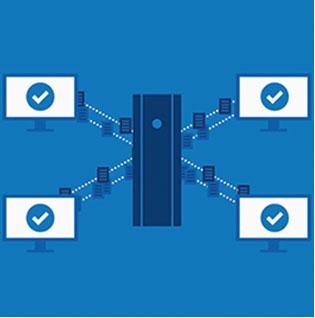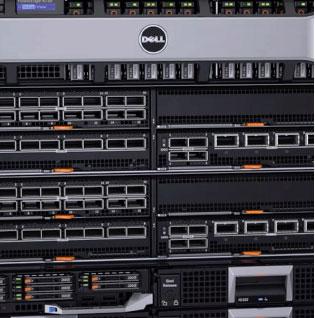 Ready for software-defined networking
Deploy modern workloads and applications while providing an easy on-ramp to software-defined networking (SDN).
Support for OpenFlow v1.3 provides interoperability with industry-standard OpenFlow controllers.
VXLAN Layer 2 Gateway enabling allows connection to hypervisor-based overlay networks.
Third-party OS support provides an easy entry point to SDN for part or all of your production environment.
---
Pricing Notes:
Pricing and product availability subject to change without notice.
Dell Products

Dell PowerSwitch S5224F-ON Switch
24 x 25GbE SFP28 ports, 4 x 100GbE QSFP28 ports, Open Network Install Environment (ONIE)