Dell PowerConnect Switches

Flexible and comprehensive managed switch solutions, ideal for enterprise and campus LAN environments alike.
Dell Networking Products
PowerConnect Switches Series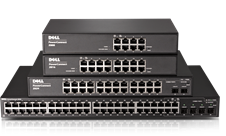 Dell Networking 2800 series are web-managed, Gigabit Ethernet switches designed by Dell to provide a powerful switch with outstanding cost and power savings.

Dell Networking 3500 series are stackable Fast Ethernet switches offering advanced management and security features for high-performance workgroup connectivity.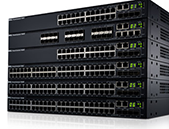 Dell Networking 7000 Gigabit Ethernet switches are Layer 3 scalable enterprise switches that give you the power and flexibility you need for today and the future.