Dell Force10 Data Center Networking

High-capacity Ethernet designed to provide long-term solutions for today's high performance network
As the coronavirus situation continues to evolve, we wanted to take this opportunity to reassure you our sale teams remain dedicated to providing you the best service.
Our team is here to help you. We are available from Monday – Friday: 7am - 9PM PST and Saturday – Sunday: 9am - 6PM PST. We remain steadfast in our promise to serving you during this crucial time. Thank you for your trust. Be safe and healthy.
The Dell™ Force10™ high performance Ethernet switch/routers provide industry leading density and resiliency to deliver simpler networks from access to core at lower costs.
Dell Force10 Products
Dell Force10 Chassis Components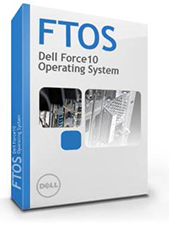 Hardened operating system architected for consistent high performance, resiliency and portability across Dell™ Force™10 switches.